Celebrating 1986 Templeton Prize Laureate James McCord
By Alyssa Settefrati
---
Theologian and academic James I. McCord spent a lifetime investigating the relationship between science and religion and championing the idea that we, as humans, live in a world in which we must learn from one another in order to sustain progress.
McCord was ordained a Presbyterian minister in 1942, and at the age of 24, became Dean and Professor of Theology at Austin Seminary in Texas. There, he learned from colleagues that "theology and science are not adversaries but, rather, co-workers in exploring the wonders of creation and in honoring the Creator."
In 1959, McCord became the fourth president of Princeton Theological Seminary, a position he held for 24 years. During his tenure, the seminary saw significant growth, including the establishment of the Center of Continuing Education and the construction or renovation of major campus residences and academic facilities.
Driven by his interest to explore theology in relationship with other disciplines in the humanities and natural sciences, McCord then founded the Center of Theological Inquiry (CTI) in 1978 and was named chancellor of the center in 1983. CTI, which still exists today, convenes leading thinkers in an interdisciplinary research environment where theology makes an impact on global concerns. McCord retired from CTI in 1989.
McCord was awarded the Templeton Prize in 1986 for his work as an educator, specifically for advocating the growing convergence between theology and science. He argued that Christians must engage with the world in order to be faithful to their calling, and that dialogue between theology and other disciplines is paramount. The 1986 Templeton Prize ceremony, held at the historic Guildhall in London, was presided over by Princess Alexandra of Britain and included addresses from Professor Gail Zimmerman and Rt. Hon. the Viscount Tonypandy.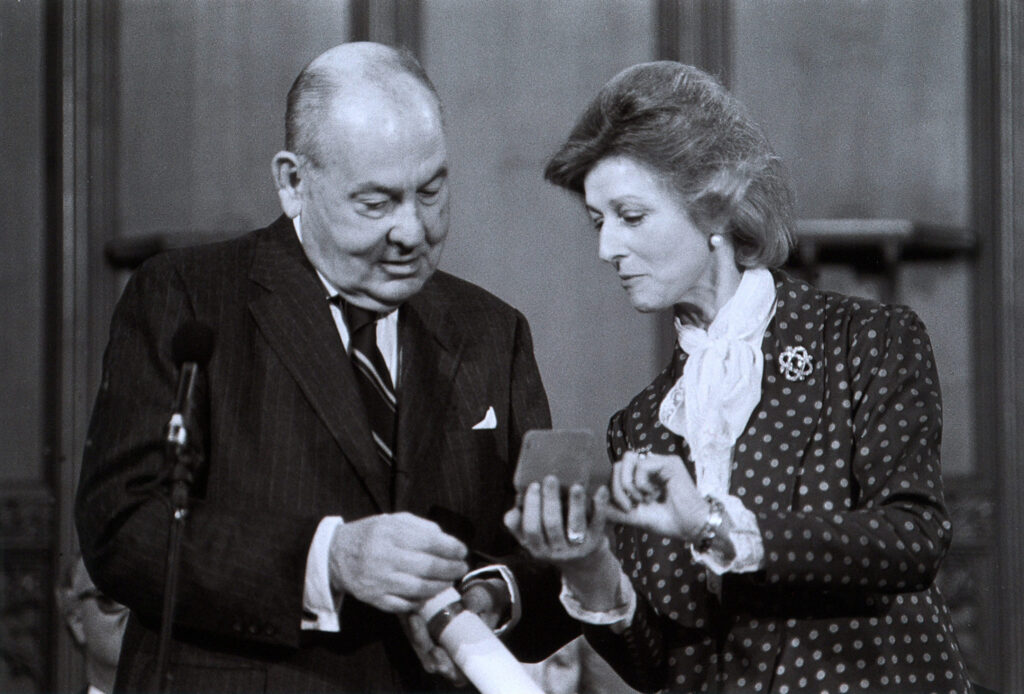 We do not know, of course, just what lines scientific discovery will follow, but it is painfully evident that a separation between theological and secular knowledge promotes insecure religion that ultimately loses the respect of others and itself. If nature itself can be our teacher, not only in matters of physical processes but also in matters of faith and morals, perhaps the same should be said for the host of religious persuasions around the world.

James I. McCord
History's debt to the enquiring mind is too great for words to describe. The urge to discover and to know has been responsible for mankind's progress through the ages. A closed mind is a menace to progress. It puts a full stop where there should be a comma. The truth is that mankind has always been prodded and pushed forward by the enquiring and the curious. This is particularly true in religion, for from the very beginning of recorded history people have wondered about their origin and their destiny.

Rt. Hon. the Viscount Tonypandy
Still Curious?
Learn more about James McCord.