The Templeton Prize Team is thrilled to announce that Dr. Edna Adan Ismail, nurse-midwife, hospital founder, and women's healthcare advocate, is the winner of the 2023 Templeton Prize.
We are delighted to honor Edna Adan Ismail, a woman who has used the teachings of her faith, the influence of her family, and her education in science to improve the health and opportunities of some of the world's most vulnerable women and girls.

Heather Templeton Dill, president of the John Templeton Foundation, in a video statement for the Templeton Prize
---
"We were brought up to have respect for all religions."
Being raised in a mixed faith household gave Edna respect for all religions from a young age. She is rooted in her Muslim faith, and receives the Templeton Prize in recognition of her extraordinary efforts to harness the power of the sciences to affirm the dignity of women and help them to flourish physically and spiritually. Her many achievements include the founding of the Edna Adan University and Hospital, which has significantly reduced maternal mortality in Somaliland, and her tireless campaign to end female genital mutilation (FGM) around the world.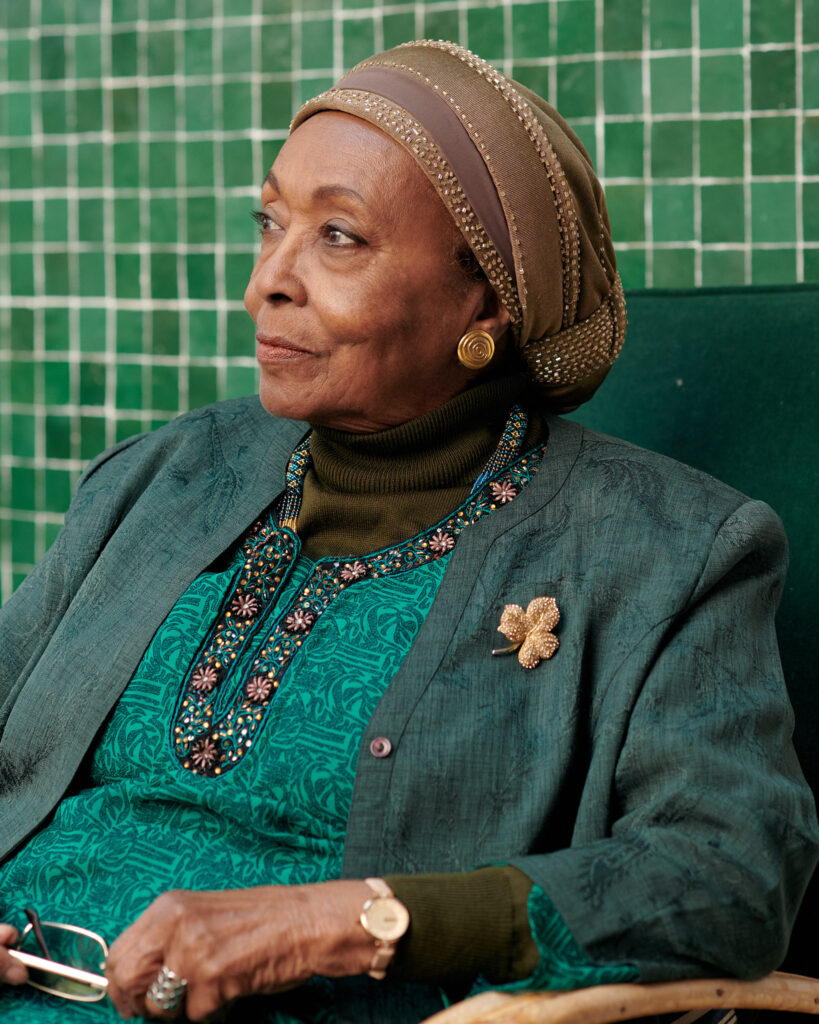 "The wounds may heal but the pain never leaves you."
Edna is an outspoken critic of female genital mutilation (FGM), a painful, disfiguring, and life-threatening practice performed in some non-Muslim and Muslim societies, including her own. When she was eight, her mother subjected Edna to FGM without her father's knowledge.
"Islam does not accept, Islam forbids female circumcision. It is a moral issue, a moral obligation. It is a responsibility. God has shown me this," said Edna in a video filmed for the Templeton Prize. "Every day I'm reliving and remembering, I'm recalling that pain that happened to me when I was seven or eight years old. The wounds may heal but the pain never leaves you."
"Different for a good cause."
Realizing that she occupies the position of role model for many girls, Edna has sought to live an honorable life, including fulfilling the ambitious dream of building a hospital from the ground up in her home country of Somaliland.
She sold all of her own assets and belongings to build the hospital, and raised more funding from around the world after a profile of her appeared in The New York Times. The Edna Adan Maternity Hospital opened its doors in 2002. In addition to providing patient care to a high-risk population, the hospital also started training nurses even before it opened. The education program expanded to become the Edna Adan University in 2010, which has trained more than 4,000 students to become doctors, nurses, midwives, dentists, surgeons, pharmacists, lab technicians, anesthetists, and public health professionals. Its graduates go on to serve communities in Somaliland, Somalia, Ethiopia, and refugee camps. Over 30,000 babies have been safely delivered at the hospital, at which 80 percent of the staff and 70 percent of the student body is female.
Stay tuned for more about 2023 Templeton Prize Laureate Dr. Edna Adan Ismail over the coming months.