This year's Templeton Prize announcement is just around the corner in late May 2021.
Past winners come from all parts of the world and all walks of life, but have all challenged the status quo to inspire people and change the way human beings perceive the world. This year, nine distinguished leaders from around the world hold the power to select the 2021 Templeton Prize Laureate.
The judges review a group of diverse Prize candidates, who were put forth by an expert group of anonymous, independent nominators selected from across the fields of science, faith, philosophy, and beyond. (More on the selection process here.)
Past judges have included President George H.W. Bush, President Gerald Ford, and Prime Minister Margaret Thatcher, as well as eminent representatives from the sciences and various religious traditions around the world. This year, we're incredibly honored to have nine Templeton Prize judges from diverse backgrounds who are well-positioned to make such a selection, having themselves reshaped the world with their innovative thinking: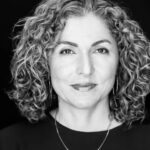 Anousheh Ansari
The CEO of XPrize, a groundbreaking organization that designs and operates "incentive competitions" to solve humanity's grand challenges, Ansari personally sponsored the $10 million Ansari XPrize to ignite a new era for commercial space flight. She captured international headlines by becoming the first female private space explorer, first astronaut of Iranian descent, and first Muslim space explorer. Ansari also co-founded The Billion Dollar Fund for Women, with a goal of investing $1 billion in women-founded companies by 2020.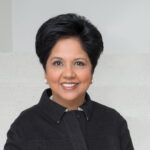 Indra Nooyi
Indra Nooyi is the former Chairman and CEO of PepsiCo (2006-2019). In this role, Mrs. Nooyi was the chief architect of Performance with Purpose, PepsiCo's pledge to do what's right for the business by being responsive to the needs of the world around us. She holds prestigious affiliations with MIT and West Point, and in 2007 was awarded the Padma Bhushan honor by the Government of India.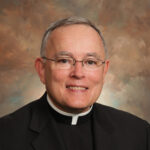 Archbishop Charles J. Chaput
Charles Joseph Chaput served as the 13th bishop and the ninth Archbishop of Philadelphia from 2011 until his retirement in 2020, and previously served as Bishop of Rapid City, South Dakota and Archbishop of Denver, Colorado. As a member of the Prairie Band Potawatomi Tribe, Archbishop Chaput was the second Native American to be ordained a bishop in the United States, and the first Native American archbishop.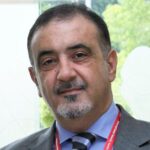 Dr. Moneef Zou'bi
Dr. Zou'bi of Jordan serves as the Science Advisor to the Interaction Council (IAC), which is an independent international organization of former heads of state and statesmen. A true crusader for a better planet, over the last three decades he has devoted all his energies to humanitarian causes, sustainable development, and science and innovation advocacy.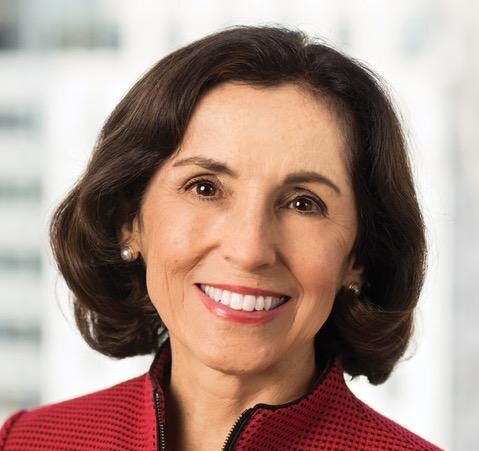 Dr. France A. Córdova
The Honorable France A. Córdova is the 14th director of the National Science Foundation (NSF), and president emerita of Purdue University. She served as NASA's chief scientist, and her contributions in multi-spectral research on x-ray and gamma ray sources and space-borne instrumentation have made her an internationally recognized astrophysicist.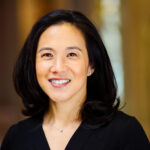 Dr. Angela Duckworth
Dr. Duckworth has advised the White House, the World Bank, NBA and NFL teams, and Fortune 500 CEOs. She's a distinguished professor of psychology at the University of Pennsylvania, New York Times bestselling author, and the CEO of Character Lab, a nonprofit that uses psychological science to help children thrive.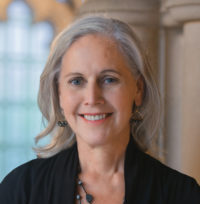 Rev. Dr. Serene Jones
A highly respected scholar and public intellectual, the Rev. Dr. Serene Jones is the first woman to lead the 182-year-old Union Theological Seminary in the City of New York. Jones is a popular speaker and author, and came to Union after seventeen years at Yale University, where she was a professor of theology, and Chair of the University's Program in Women, Gender and Sexuality Studies.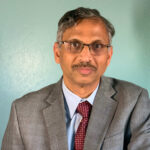 Prasad Kaipa, Ph.D.
As the CEO of the Kaipa Group, Prasad Kaipa is a thought leader in innovation and leadership. He has coached and advised over 100 C-suite executives in global Fortune companies like Boeing, Cisco, Disney, Ford Motors, Johnson & Johnson, Maersk, State Bank of India and Tata Steel, and brought to them his integrated spiritual frameworks with neurological models and traditional management models.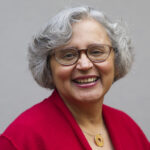 Cecilia A. Conrad, Ph.D.
Cecilia A. Conrad, Ph.D. is CEO of Lever for Change and a Managing Director at the John D. and Catherine T. MacArthur Foundation. Lever for Change is a new nonprofit affiliate of the MacArthur Foundation whose mission is to unlock philanthropic capital and accelerate solutions to the world's biggest social challenges. In addition to her role at Lever for Change, Dr. Conrad oversees the MacArthur Fellows program and MacArthur's 100&Change, the Foundation's competition for a single $100 million grant to help solve a critical problem of our time.