Celebrating 1987 Templeton Prize Laureate Stanley Jaki
By Samantha Cocove
---
In 1973, the first Templeton Prize was given to Mother Teresa. In 2023, we celebrate the 50th anniversary of this award. Over the next 52 weeks, we will highlight each of our laureates and reflect on their impact on the world. From humanitarians and saints to philosophers, theoretical physicists, and one king, the Templeton Prize has honored extraordinary people. Together, they have pushed the boundaries of our understanding of the deepest questions of the universe and humankind's place and purpose within it, making this (we humbly think) the world's most interesting prize. 
Stanley Jaki was a Hungarian-born Benedictine priest, physicist, and philosopher of science. He advocated that science alone cannot provide a complete understanding of the universe and that religion and philosophy have a crucial role to play in our search for meaning and purpose.
Jaki was born in 1924 in the small village of Gyulafehérvár, now known as Alba Iulia in Romania's Transylvania region. He completed his undergraduate degree in physics at the University of Budapest before fleeing Communist rule in Hungary and emigrating to the United States. In the US, Jaki pursued a career in physics and earned his Ph.D. from Fordham University. He then spent several years teaching physics at Seton Hall University. However, Jaki was not content to simply focus on physics; he was also deeply interested in the relationship between science and religion.
Jaki's work in the philosophy of science explored the ways in which both scientific discoveries and religion play important roles in how we make sense of the world and our place in it. Jaki's work also emphasized the importance of history in understanding the development of science. He believed that many of the most important scientific discoveries throughout history were made by individuals who were deeply religious and who saw their work as a way to better understand God's creation.
In 1987, he was awarded the Templeton Prize in recognition of his reinterpretation of the history of science. His many books carefully delineate the importance of differences as well as similarities between science and religion. His work was seen as a powerful counterpoint to the prevailing view at the time that science and religion were in conflict, and that one had to choose between them. Jaki received the Templeton Prize at the historic Guildhall in London. Dr. A. J. P. Kenny and Mr. Malcolm Reynolds Butler both addressed the attendees.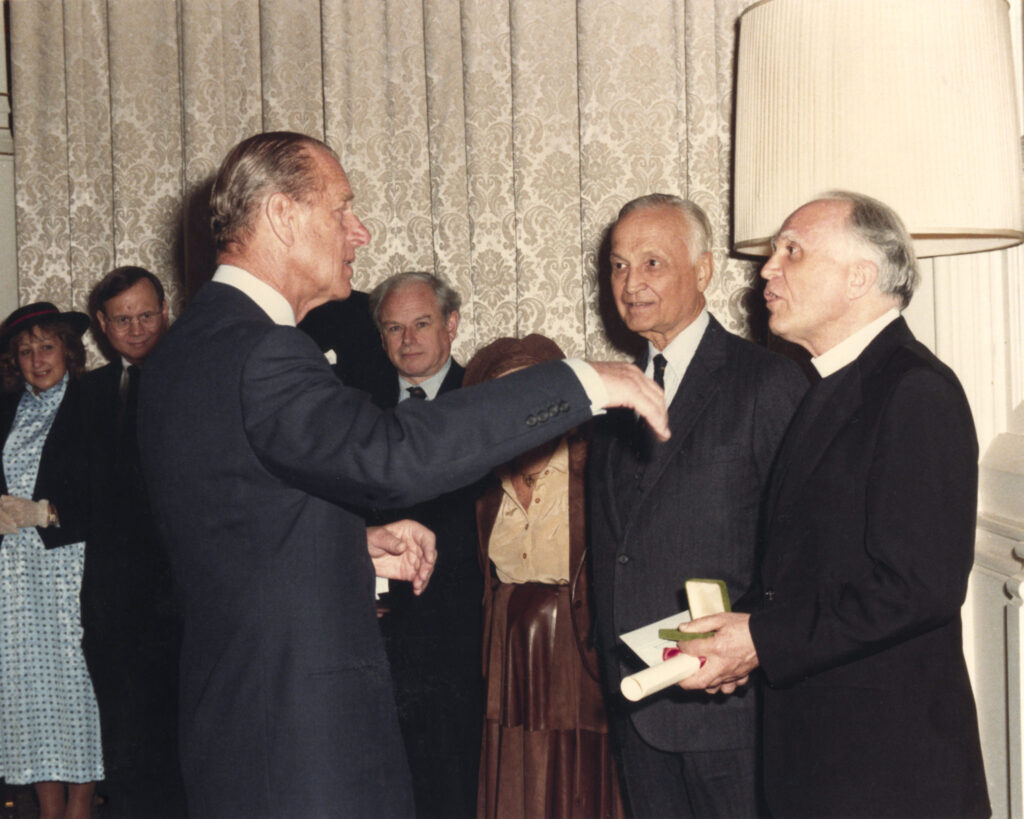 Notoriously, the history of relations between science and religion has not always been one of harmony. In his writings Professor Jaki has documented the debt which scientific progress has owed to religious presuppositions, and chronicled the many benefits conferred by religion on science.

Dr. A. J. P. Kenny
If progress is something like a voyage, its continuation does not cease to be a function of its very starting point and of the provisions acquired there. If religion is to be an ongoing progress, its very starting point should be rethought continually.

Stanley Jaki
Still Curious?
Learn more about Stanley Jaki