The Templeton Prize Team is thrilled to announce that Dr. Jane Goodall, legendary scientist, conservationist, and activist, is the winner of the 2021 Templeton Prize.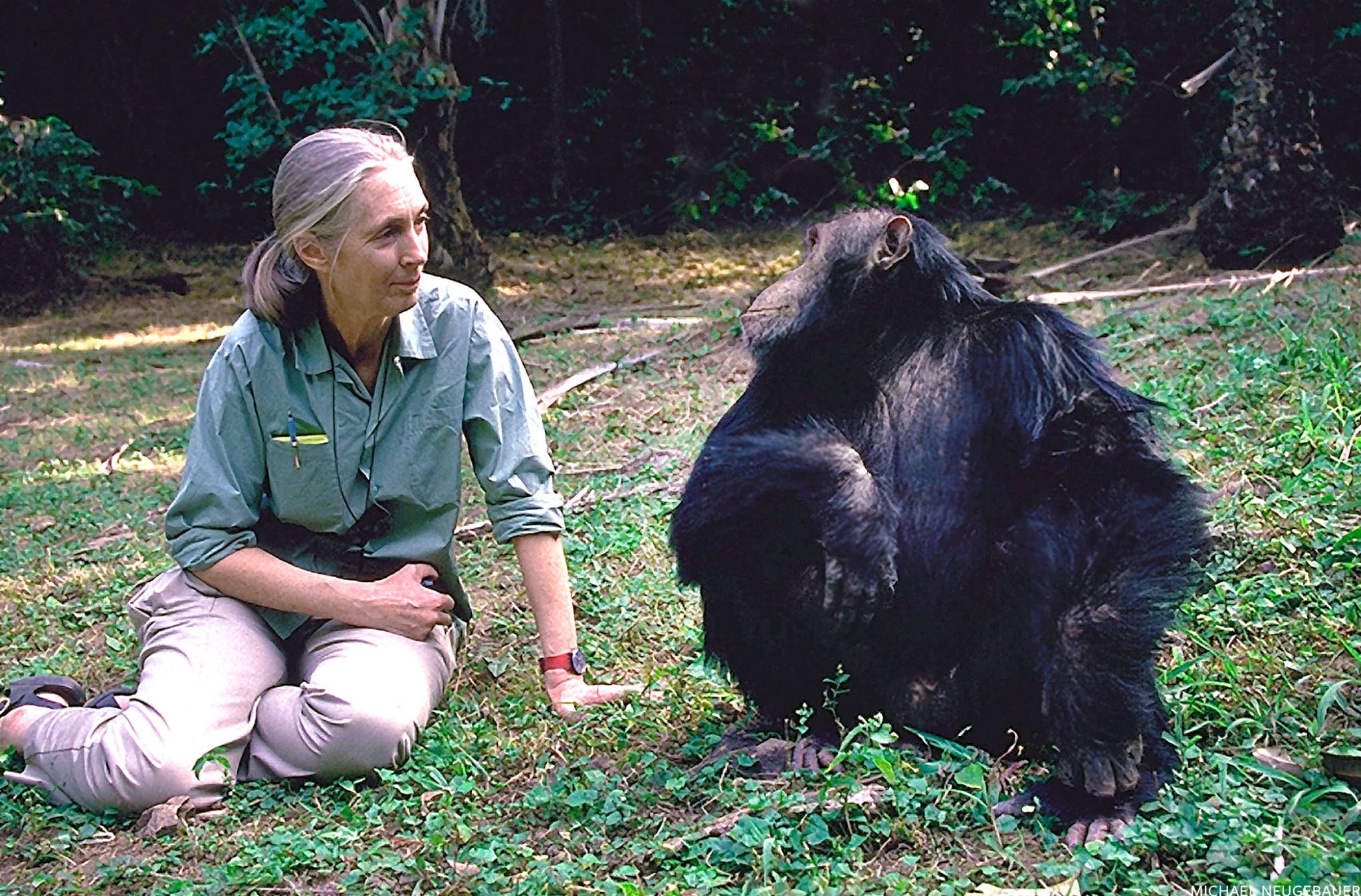 Dr. Goodall is known worldwide for her groundbreaking scientific work studying chimpanzee society, which began in Africa in 1960. Unlike the many well-deserved accolades she has received for that work, the Templeton Prize is now proud to honor Dr. Goodall's lifelong scientific and spiritual curiosity, and unrelenting effort to help humanity understand the interconnectedness of the natural world. At $1.5 million, it is the largest single award she has received in her illustrious career.
"We are delighted and honored to award Dr. Jane Goodall this year, as her achievements go beyond the traditional parameters of scientific research to define our perception of what it means to be human," said Heather Templeton Dill, president of the John Templeton Foundation. "Her discoveries have profoundly altered the world's view of animal intelligence and enriched our understanding of humanity in a way that is both humbling and exalting. Dr. Goodall's work exemplifies the humility, curiosity and discovery that my grandfather, Sir John Templeton, spoke about during his life, and which he wished to honor with this award."
"I still haven't really recovered from the shock of being told I was getting this year's Templeton Prize," Dr. Goodall told us. She sat down virtually with Dill to accept the 2021 Templeton Prize, and to talk about her life's work and what winning the Prize will mean.
Watch Dr. Goodall accept the 2021 Templeton Prize from Heather Templeton Dill
"I can identify closely with the motto that Sir John Templeton chose for his foundation, How little we know, how eager to learn, and I am eternally thankful that my curiosity and desire to learn is as strong as it was when I was a child," said Dr. Jane Goodall, in her acceptance statement for the Templeton Prize. "I understand that the deep mysteries of life are forever beyond scientific knowledge and 'now we see through a glass darkly; then face to face.'"
Changing how we perceive animal society, and human society
Dr. Goodall caused a revolution in the mid-20th century when she showed the world that chimpanzees lived in complex societies, created tools, and demonstrated the ability to both show compassion and in certain circumstances wage war, all traits at the time thought to be exclusive to humans. Over the decades as she continued her work, she began to witness and fully understand the crisis facing wildlife across the planet.
She told us how in 1986 she learned at a conference that forests were being destroyed, chimpanzee populations were declining across Africa, and increasing numbers of primates suffered in horrible conditions in medical research labs and in entertainment. "I went to the conference as a scientist but left as an activist," Dr. Goodall said.
I went to the conference as a scientist but left as an activist.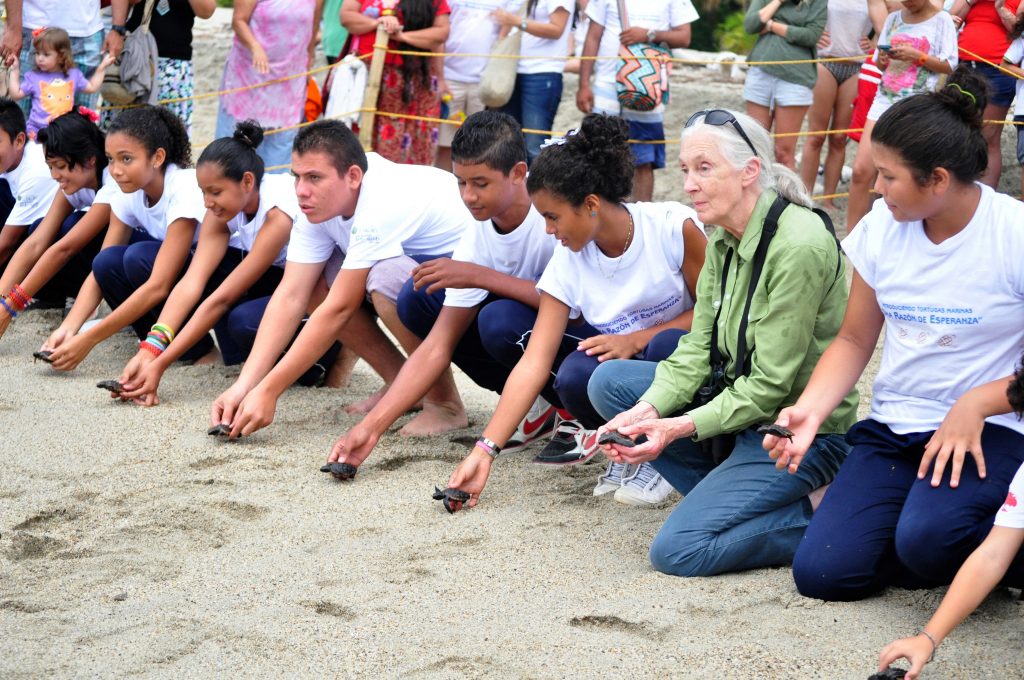 What followed in the coming decades was nothing less than a sea change in how millions of people see our relationship to other creatures and our responsibility to the planet. Dr. Goodall has served as a leading figure in the environmental movement ever since and has personally inspired people around the globe to take action.
An unparalleled legacy: 87 years old and still changing the world
Dr. Jane Goodall's legacy extends beyond her research in Africa, and will live on for generations into the future. She founded the Jane Goodall Institute (JGI) in 1977 to continue her work to study and protect chimpanzees while also improving the lives of local communities through education and training. Since then, JGI has conserved 1.5 million acres of forests, supported 130 communities, and provided safe habitats to more than 5,000 chimpanzees and gorillas. Roots & Shoots, her youth leadership program, has inspired young people to become engaged in environmental issues affecting their communities and fostered youth-led projects in over 65 countries. Dr. Goodall has devoted her life to educating audiences of all ages about the natural world, traveling an average of 300 days per year over the last three decades.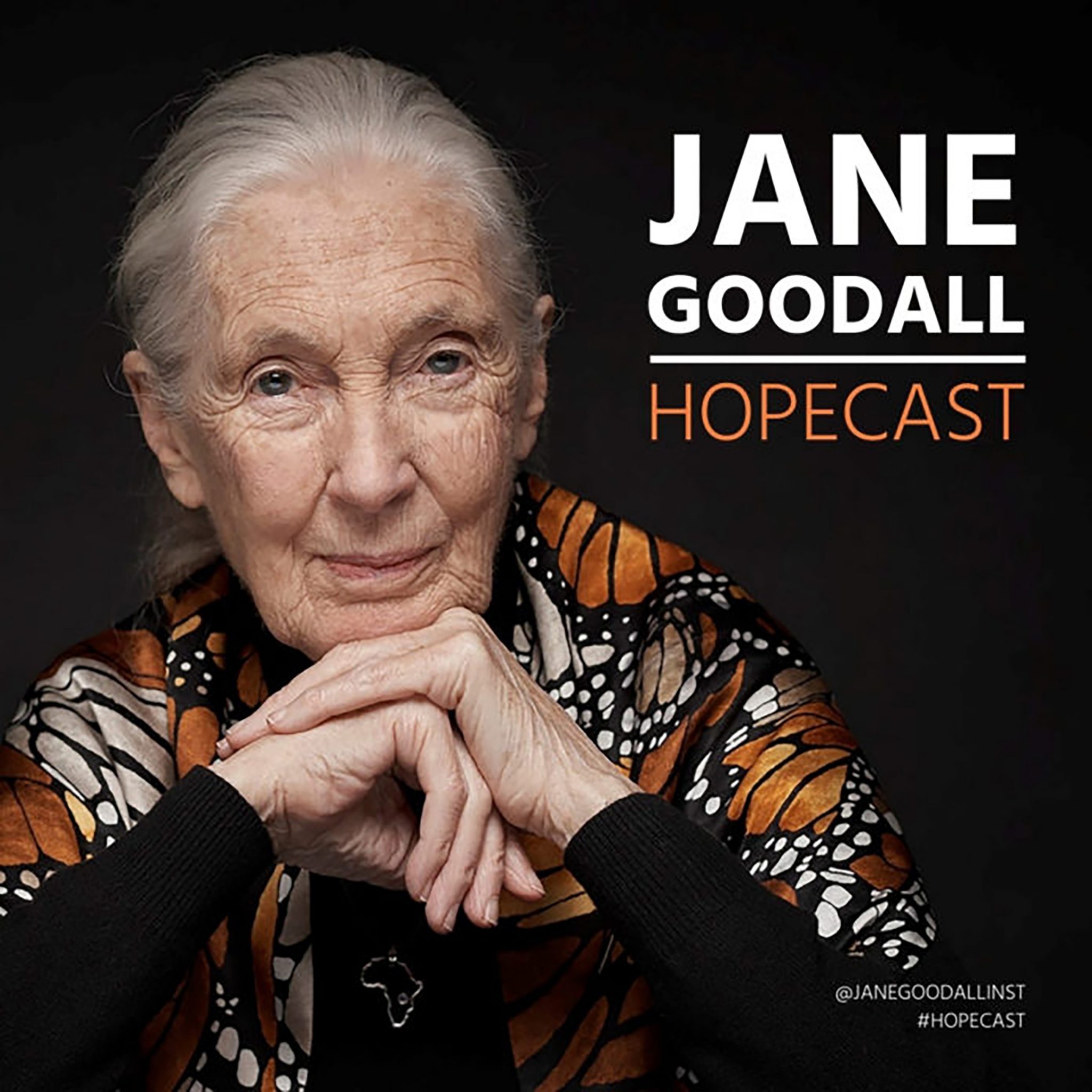 Despite being grounded by the pandemic, her influence and popularity have grown with her virtual participation in events and lectures around the world. Since March 2020, Dr. Goodall has spoken to thousands of people in more than 100 countries, communicating on the global crisis and the connections between the rise of zoonotic diseases, biodiversity, sustainability, poverty, and humanity's relationship with nature. At the same time, she launched a podcast, The Hopecast, from her attic studio at her childhood home in Bournemouth, England, and at the age of 87 is reaching millions of people through social media.
What's next for Jane Goodall and the Templeton Prize
Dr. Goodall receives the 2021 Templeton Prize in celebration of her remarkable career, which arose from and was sustained by a keen scientific and spiritual curiosity. Raised Christian, she developed her own sense of spirituality in the forests of Tanzania, and has described her interactions with chimpanzees as reflecting the divine intelligence she believes lies at the heart of nature.
"When I was in Gombe, I felt very, very close to a great spiritual power," she said in a film for the Templeton Prize exploring her beliefs and aspirations. "I felt this spiritual power in every living thing. We call it our soul. Well if we have a soul, then that spark of energy is in chimpanzees, they have souls. And the trees, they have a soul, too. They've got a spark of that divine energy."
Dr. Goodall is the first ethologist (specialist in animal behavior) to receive the Templeton Prize since its inception in 1972. The Prize is supported by the Templeton Philanthropies, and is a cornerstone of the John Templeton Foundation's international efforts to serve as a philanthropic catalyst for discoveries relating to the deepest and most perplexing questions facing humankind.
---
Keep exploring