---
I am more than honoured to be the 2021 Templeton Prize Laureate and to join the ranks of the extraordinary group of men and women who have epitomized the intersection between the human intellect and spirituality, who have received the prize during the past 48 years.
I was born loving animals. I spent hours watching the birds, squirrels, and insects in our garden, observing their behaviour. I was curious, I wanted to know more, I read books (TV had not been invented), I asked questions.
I was 10 years old when I learned about the Nazi death camps. Of course, it upset me, but also initiated a desire to understand human nature. I spent hours thinking about God and wondering why we were such a strange mixture of heroism and evil.
At about the same time, I determined I would somehow go to live with wild animals and write books about them. Only my wonderful mother supported me my dream that was, at that time, crazy, especially for a girl.
I got to Kenya 1957 to stay with a friend, and soon after arriving met famed anthropologist Dr Louis Leakey. Amazingly, though I had not even been to University (we couldn't afford it) he must have sensed some qualities in me that led him to ask if I would go to a remote part of what is now Tanzania, to study wild chimpanzees – something no one had done. My dream was coming true! Eventually got to know them as individuals and began to learn about their behaviour.
In the rainforest I learned about the interconnection of all species, each with a role to play. I felt a strong spiritual connection with the natural world
Then Dr Leakey insisted I get a degree and somehow got me into a PhD program at Cambridge University. I was criticised for naming the chimpanzees, and describing their personalities, minds, and emotions – those qualities were thought to be unique to humans. But chimpanzees are so like us, in biology and behaviour, that, along with documentary film shot by my husband Hugo Van Lawick, the scientific community eventually had to accept that we are part of and not separate from the animal kingdom, and not the only sentient beings on the planet.
When I got back to Gombe I built up a research station and experienced the best days of my life. In the rainforest I learned about the interconnection of all species, each with a role to play. I felt a strong spiritual connection with the natural world.
Then, in 1986, I learned at a conference that forests were being destroyed and chimpanzee numbers across Africa were declining. I also learned about the conditions for the captive chimpanzees in medical research laboratories and in entertainment. I went to the conference as a scientist but left as an activist. It was not a conscious decision. I just knew I had to do something. In Africa I learned a lot about the problems faced by chimpanzees. I also learned about the plight faced by the desperately poor people living in and around chimpanzee habitat. In 1960 Gombe was part of a forest stretching across equatorial Africa when I flew over the area in 1990, I was shocked to see an isolated patch of forest surrounded by bare hills. More people living there than the land could support, cutting down trees to grow more food or make money from charcoal. Suddenly I knew that unless these people found ways of making a living without destroying their environment, we could not save chimps, forests, or anything else. JGI, in consultation with the village chiefs, began a holistic program, now very successful and in 6 other countries, to lift the local communities out of poverty. The villagers are now our partners in conservation. At the same time, I was initiating discussions with scientists working in the medical research laboratories – and finally, thanks to last year's Templeton Laureate, Francis Collins, all NIH chimpanzees were retired to sanctuaries.
Travelling around the world, raising awareness, I met many who had lost hope because of the way we are destroying our planet. I started a program for youth in 1991 with the message "everyone makes a difference every day, and we have a choice as to what difference we make". Roots & Shoots is now active in more than 65 countries with thousands of members of all ages. They choose and take action on projects to help people, animals, and the environment. It has changed thousands of lives.
I have met amazing people doing amazing projects. I have learned about the resilience of nature if we give her a chance – there are no more bare hills round Gombe today. Animals on the brink of extinction have been given another chance. And I share these stories to give people hope – for without hope we sink into apathy, do nothing – and that will be the end.
I have learned more about the two sides of human nature, and I am convinced that there are more good than bad people. There are so many tackling seemingly impossible tasks and succeeding. Only when head and heart work in harmony can we attain our true human potential.
I can identify closely with the moto that Sir John Templeton chose for his Foundation. "How little we know, how eager to learn." I am eternally thankful that my curiosity and desire to learn is as strong as when I was a child. And that I understand that the deep mysteries of life are for ever beyond scientific knowledge. That "now we see through a glass darkly; then face to face."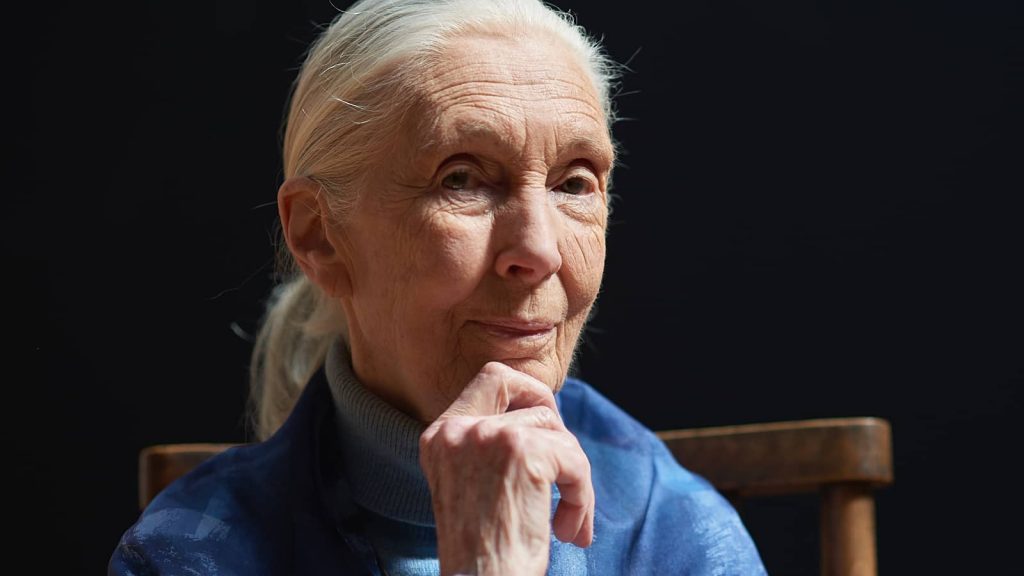 Keep exploring